Making good quality meals on a low budget can sometimes prove challenging. Luckily Success® Rice has you covered with some great tasting meals that can be made without breaking the bank!
Before we begin though, let's take a look at some money-saving tips when it comes to grocery shopping.
Tips for Cooking on a Budget
There are a few little things we can do to help you save money on your weekly cooking budget. Here are some of our top tips.
Plan Your Weekly Meals in Advance
When you have your weekly meals planned out, you'll know exactly what you need and the amount too. Preparing a simple list of the ingredients you need is a great way to avoid 'over-shopping.'
Batch Cook Your Meals
Whether you're cooking for yourself or multiple people, making and freezing multiple portions in advance is a great way of saving money and reducing waste.
Store Leftovers in Your Fridge/Freezer
There's no need to waste any food when you can simply store it in your fridge or freezer. In addition to leftovers, you can use your fridge or freezer to store any extra ingredients you have lying about.
Make the Most of Your Microwave
Not only can your microwave be used to reheat any leftovers, it can also be used to cook simple meals. Believe it or not your microwave is one of the most energy efficient cooking appliances in your kitchen!
Grow Your Own Fruit and Vegetables
This one may take a bit more effort than some of the other suggestions on this list, but it is an excellent way to save big on your food bills. Plus, you may just find yourself with a new favorite hobby! If you don't have access to a garden or a patio, a nice sunny windowsill will do.
Now you know our top tips for saving money in the kitchen, let's take a look at some budget-friendly recipes!
Budget Breakfasts
These family-friendly Cheesy Quinoa Bites made with Success® Tri-Color Quinoa make an excellent on the go snack as well as a quick and convenient breakfast. If you don't have any orange bell peppers in the kitchen, substitute some sun-dried tomatoes instead.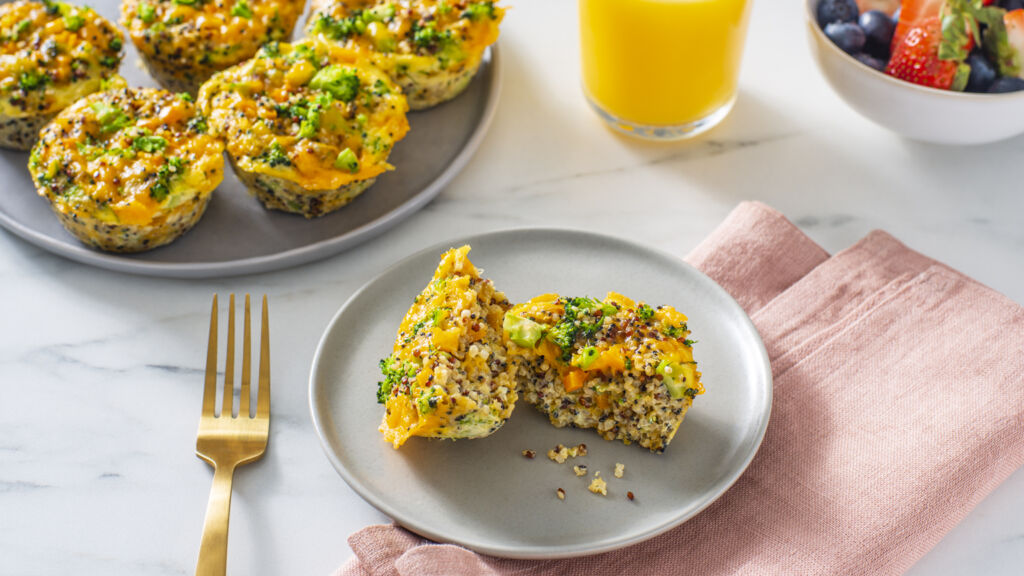 These crispy Avocado "Toast" Rice Cakes offer a nice quick, filling breakfast. These creamy rice cakes are easily customizable, top with some poached eggs or mushrooms to really give this recipe your own spin. Be sure to use ripe avocados for best results!
Budget-Friendly Snacks and Sides
If you're feeling hungry in between meals or need something to serve alongside a main course, there are plenty of thrifty options.
For example, this Ginger and Carrot Rice, which can be made with either Success® Basmati or Jasmine Rice, is simple to make and can go with almost anything! After you've made this recipe, be sure to save any remaining root ginger for recipes like this Asian Stir-Fry.
These Brown Rice Energy Balls require only a few ingredients and don't even need baking! Feel free to roll them in cocoa powder or cinnamon or mix in some peanut butter to add a bit of extra flavor. The great thing about these snacks is that they can last for days in the fridge, so you can enjoy them throughout the week.
Cook up a batch of these tasty Quinoa Pizza Bites and enjoy them throughout the week; or alternatively, bring them to the office and enjoy them with your colleagues! To make these bites Gluten Free, swap out the bread crumbs for a plant-based alternative.
Budget-Friendly Mains
These Kale and Chicken Chimichangas made with Success® Tri-Color Quinoa work well as an inexpensive lunch or dinner option.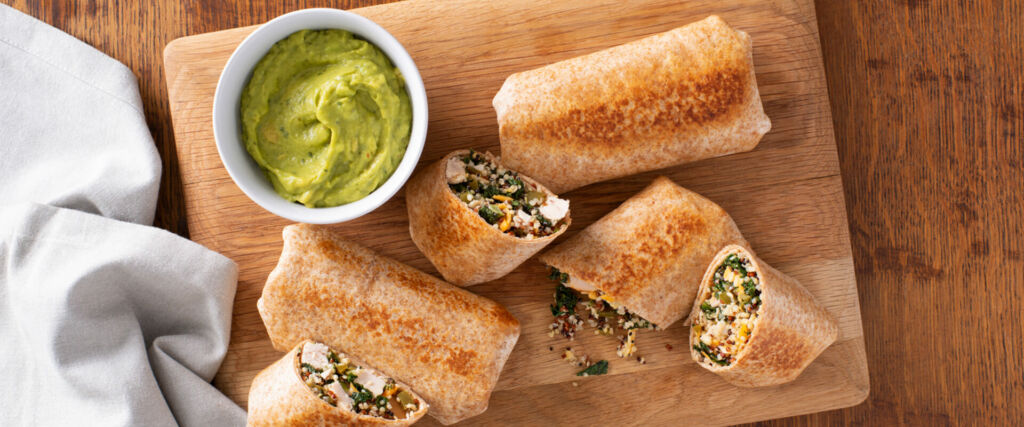 If you're craving a budget-friendly curry that definitely doesn't skimp on amazing flavor, learn how to make this Chicken and Lentils With Cashews recipe. If you are following a vegetarian diet, feel free to swap out the chicken for chopped vegetables such as cauliflower or sweet potato.
Made with Success® White or Brown rice, these Rice Cakes With Goat Cheese and Bacon are an elegant dinner option. For a vegetarian version of this recipe, swap out the bacon for your favorite meat-free substitute. To make sure your cakes come out evenly, use an ice cream scoop to portion out the patties.
An interesting alternative to a traditional hamburger, these Quinoa Salmon Cakes made with Tri-Color Quinoa and served with mango salsa provide a light seafood meal. You can even break these cakes into pieces and toss them into a salad.
Desserts on a Budget
If you're looking for something sweet to serve your dinner guests that won't break the bank, check out this Rice Apple Crisp made with canned apple pie filling. Feel free to add a dollop of vanilla ice cream to turn up the decadence of this thrifty dessert.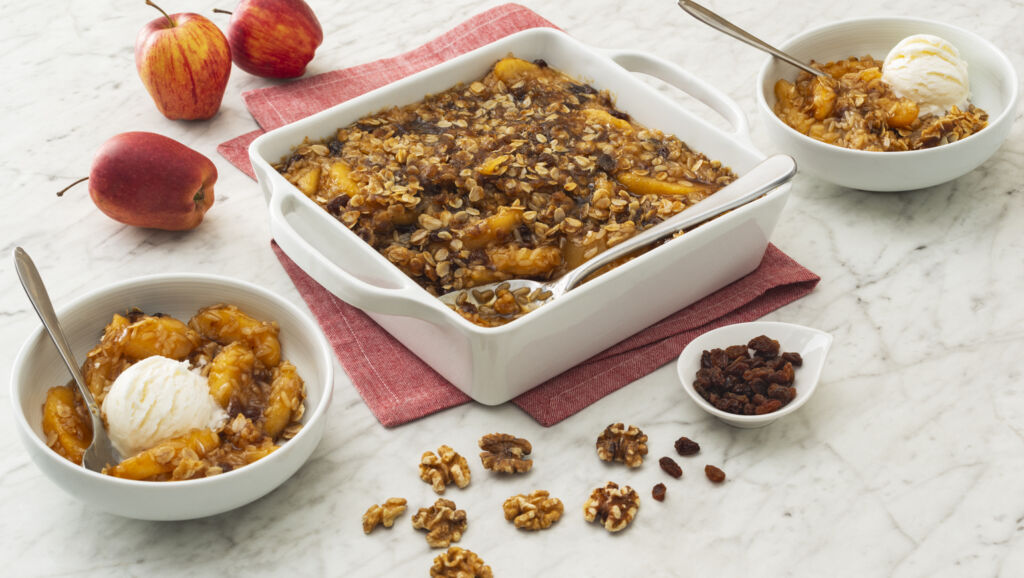 These simple, wallet-friendly Pine Nut Strawberry Rice Bars made with nuts and jam are the perfect fruity dessert. Although the cooking instructions call for an electric mixer, you can use a hand mixer or wooden spoon to mix the ingredients instead.
With these recipes and cooking tips, you have plenty of ways to help you save money in the kitchen!
For more culinary tips and recipes, stay tuned to Success® Rice.