We all have dishes in our repertoires that we know are sure to please everyone at the dinner table, but sometimes churning out the same old family favorites just isn't enough. Getting creative with recipes and surprising your loved-ones is what makes cooking fun, whether that means adding a quirky twist to an old classic, or finding an exciting new flavor and introducing it to everyone at your dining table.
Part of the pleasure of cooking is that there's always an exciting world of bold new flavors out there for you to discover. Keeping abreast of those flavors, however, can be tricky. That's why at Success® Rice we've come up with this easy guide to bold new flavors.
Tropical Twists to Savory Dishes
Cherry
Let's face it, most of us were raised in the belief that mixing sweet and savory flavors is not something you do. However, this couldn't be further from the truth! Adding fruit to savory staples like your favorite chicken dishes not only works well, but can bring out flavors that you never knew were there! Just try your hand at this Cherry, Walnut, and Quinoa Chicken Salad and see how the sweet-flavored berries meld beautifully with the fragrant, nutty quinoa and succulent chicken!
Coconut
Likewise, if you haven't yet experienced what coconut can bring to curry recipes then look no further than this Asian-inspired Coconut Chicken Curry. The addition of coconut to this typically savory dish infuses it with tropical aromas and gives it a sweet finish that, accompanied by the tried and tested flavor of chicken, never fails to hit the spot!
Adding Citrus Kicks
If adding a sweet touch to your chicken dishes went down well at your dining table, then how about adding a citrus kick to your seafood favorites? Shrimp dishes are famous for being crowd-pleasers for all ages, but if you want to surprise your family with a zesty and refreshing flavor combination, then this Lime Ginger Shrimp Fried Rice might be just the trick.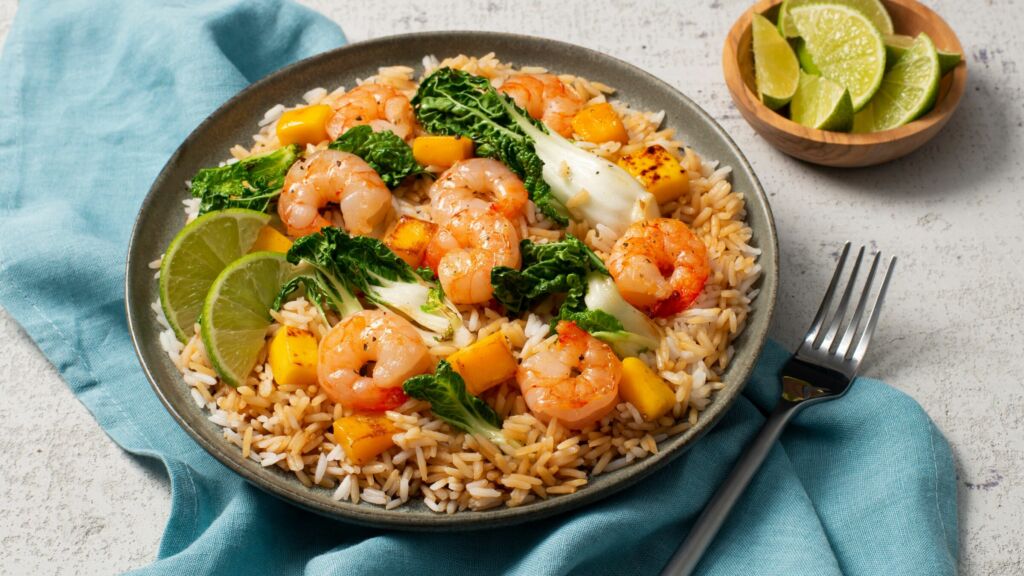 Thai and Indian Flavors
If this Coconut Chicken Curry recipe puts you in the mood for more spicy meals, then it might be worth taking a deep dive into the world of Thai and Indian flavors. Contrary to popular belief, spicy food is not just good for heating you up on cold winter nights. Even on warm summer days, after the initial hot flush you feel upon eating something spicy, you'll begin to sweat and the more you sweat the more you actually cool down.
That being said, not everyone can handle the heat of spicy dishes. But that's ok! Another popular myth surrounding Asian food is that it has to be spicy. This couldn't be further from the truth! Asian cuisine is as varied as it is delicious and even the spicier of recipes can be adapted to cater for those diners with lower spice thresholds. To learn more about the wonderful world of Asian cuisine, read our handy guide to Asian Inspired Recipes and get inspired!
Bold Mexican Flavors
As far as bold flavors go, perhaps no other culture is quite as creative with its cuisine as that of Mexico. From tacos to burritos to chili con carne, Mexican cuisine has become a firm favorite in households around the world, and perhaps what makes it so popular is its willingness to blend unusual flavors together. In this recipe for Baja Fish Tacos with Cilantro Cream you'll love how cilantro and cumin meld with the sour cream and mayonnaise to create a fish dish that is flavorsome and bold.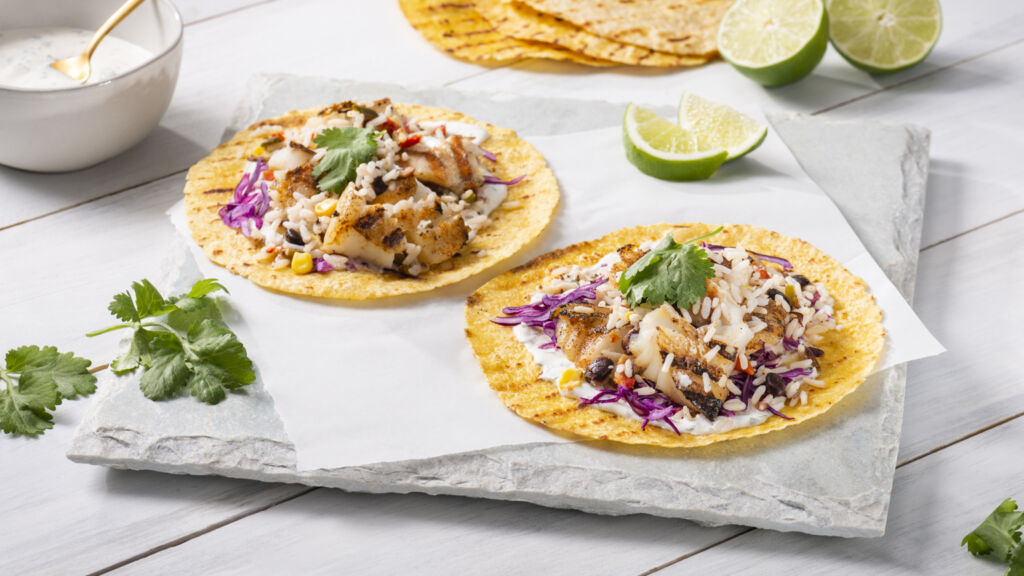 Must-have Mexican Ingredients
If you're family have frequent cravings for Mexican cuisine then it's probably a good idea to keep your pantry stocked with a few must have ingredients:
Jalapeños: Whether it's tacos, burritos or a rice and bean favorite, these chili peppers are synonymous with Mexican cuisine and you'll be pressed to find a traditional Mexican recipe that doesn't make use of them. In this recipe for Cheesy Jalapeño Quinoa Cakes its flavor shines through.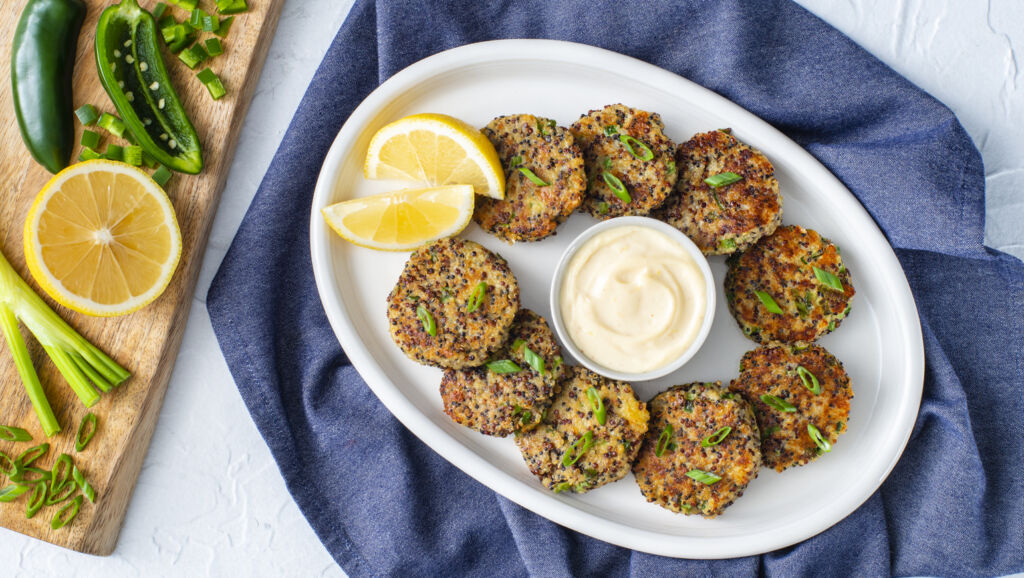 Chipotle: A type of dried jalapeño, chipotles are often used to boost flavor in meat marinades.
Pinto Beans: If you were wondering what gives a spicy bean burrito its wholesome earthy flavor then it's the beloved pinto bean!
Limes: Oftentimes what gives Mexican food its refreshing finish is the addition of limes. For an easy recipe filled with zesty citrus flavors try this delightfully simple Cilantro Lime Rice.
How Many Flavors Should I Use?
The answer to this question is that it depends on the preferences of the chef in question. Part of the fun of cooking is experimenting with flavors, adding new spices and herbs to your favorite recipes and seeing how they change the flavor profile of the dish. However, when it comes to herbs and spices, it's worth bearing in mind that certain flavors clash with others, so here's a rundown of combos you might want to avoid:
Mint: Tends not to go with hot spices like pepper or cumin.
Mustard: Known for its formidable flavor, mustard can clash with floral flavors such as lavender.
Nutmeg: Keep nutmeg away from citrus flavors.
Oregano: A mild tasting herb, it's best to keep it away from its spicier counterparts such as chili powder and cayenne pepper.
Be Bold with Flavors
Being bold with flavors is synonymous with being open-minded. Our love of food is part of what makes us who we are, so it's important to keep evolving in the kitchen. New recipes mean new experiences to share with loved ones and new experiences mean new memories. At SuccessⓇ Rice we're committed to providing you with culinary inspiration to accompany those memories.