What better way to switch things up than to set the mood with a cozy date night at home! Try something new this Valentine's Day, or any night of the year, by pampering your partner with a delicious 3-course dinner or better yet, preparing it together and enjoying a dinner for two!
If you're not sure where to begin or what to prepare, don't worry, we'll guide you along the way with tips, fun suggestions and recipe ideas made in no time for an impressive date night at home.
Quick Tips and Decoration Ideas
If you love the idea, but wondering how it's possible to feel special in the same place you eat everyday, we've got a few simple but effective tips to set the scene in your living room, dining room or kitchen.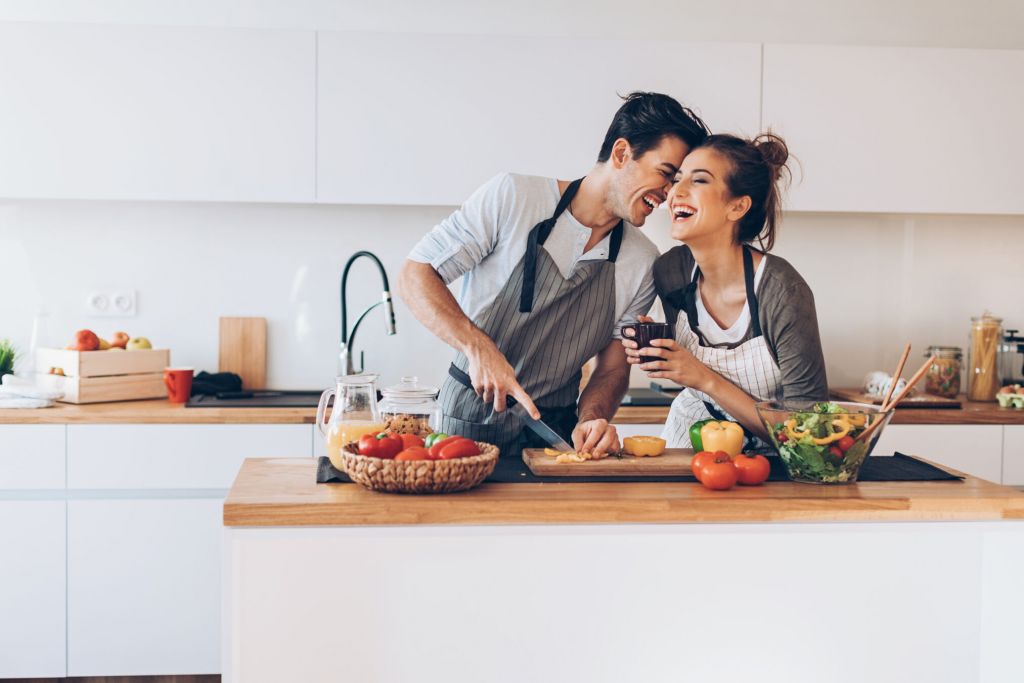 #1 Clean the Area
Clear away the keys, notepads and clutter from your countertops and kitchen table. Give yourself a break by removing the reminders of your daily tasks and work.
#2 Dress Up
Whether you're a couple that likes to cozy up with a series on the couch or enjoy a night out, take the opportunity to clean yourself up, make the effort and look your best. It will not only help you feel better but it's a nice change of pace from the normal comfy wear.
#3 Cook Together or For Your Partner
Cooking together is a great way to enrich your relationship in a new way. Or, if your partner usually does the cooking, treat them to a nice dinner! After all, what better Valentine's Day gift than a homemade dinner?
#4 Play Games
Dust off a board game from your closet to do something you might not normally do, just the two of you. Or, do something more active like setting up a small mini golf course using simple convenience store toys.
#5 Decorate Together
Give yourself permission to bring out your inner fun-loving kid and decorate with heart cut outs, watercolor painting or simply pick up some flowers that you know will make your partner smile.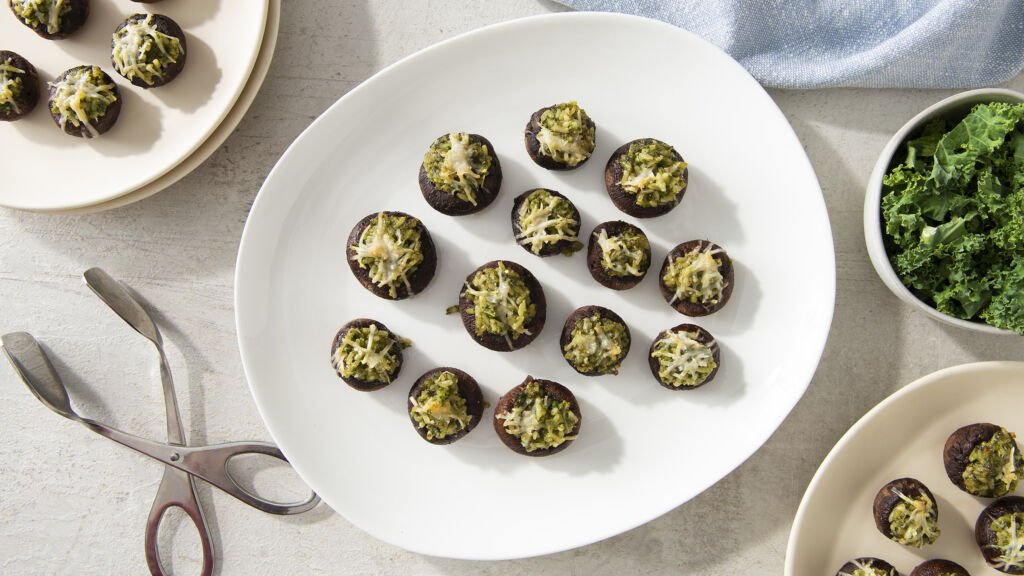 Choose Your Menu
Once you've set the scene, it's time to choose which delicious dishes you'll be serving. We've laid out 3 different meal menu ideas for all kinds of couples so that everyone can enjoy a restaurant-style meal at home.
Fun Plant-Based Flexitarian Dinner
Have the best of both worlds with restaurant-style meals using plant-based ingredients.
Starter
Begin your meal out with Kale and Pesto Stuffed Mushrooms with a homemade zesty pesto sauce using fresh herbs, kale and walnuts mixed with hearty whole grain brown rice for a quick finger food.
Entree
Have a bit of fun together while making the main course with these Mexican-inspired Flexitarian Tacos filled with mostly vegetables and quality ground beef, black beans, avocado and freshly chopped cilantro. Or, make it a homemade pizza night with this Gluten Free Rice Crust Pizza topped with all of your favorites.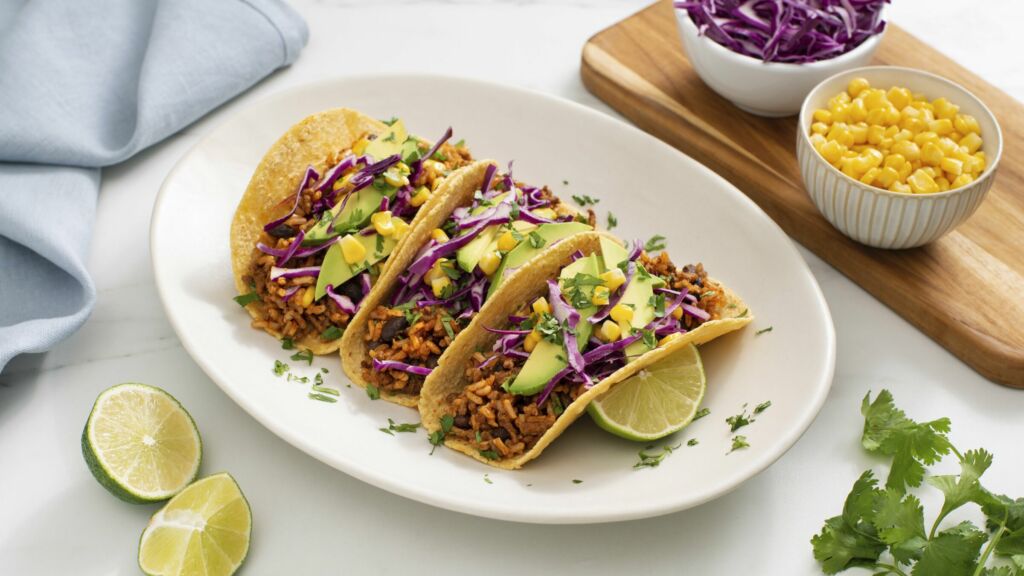 Dessert
Finish your meal off with something sweet but light like this Fruit and Granola Parfait. Add your own personalized touches like fresh bananas or strawberries dipped in chocolate on top, Greek vanilla yogurt and drizzle melted dark chocolate over the top.
Elegant Dinner
Make it a special occasion worthy of celebrating with simple yet elegant dishes.
Starter
Start off with a Quinoa Avocado and Citrus Salad Tower using creamy avocado, slivered almonds and citrus flavors to begin your meal with an added sophisticated touch.
Entree
Continue with a savory plate of Peppercorn Steak and Mushroom Fried Rice with freshly cracked pepper, a medley of mushrooms and fragrant Success® Basmati Rice.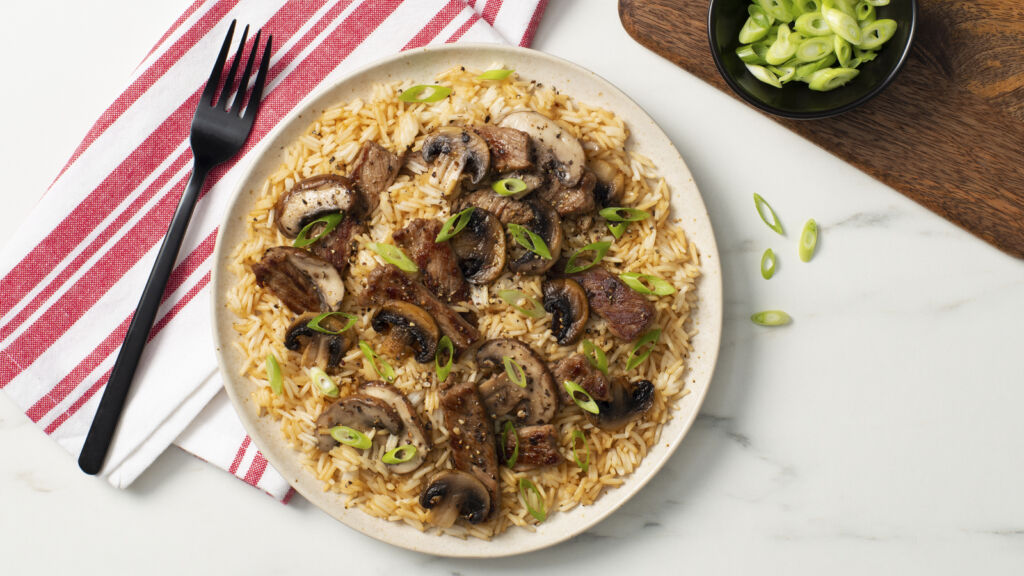 Dessert
Finish off with a velvety Chocolate Rice Pudding topped with homemade, or store-bought whipped cream and chocolate shavings or fresh fruit.
Full Vegan Dinner
You're the chef at home, which means you don't have to find select restaurants to enjoy delicious vegan meals.
Starter
Start your meatless meal off with an Asparagus and Orange Quinoa Salad, simply sub in a vegan cheese of choice and agave nectar for the honey.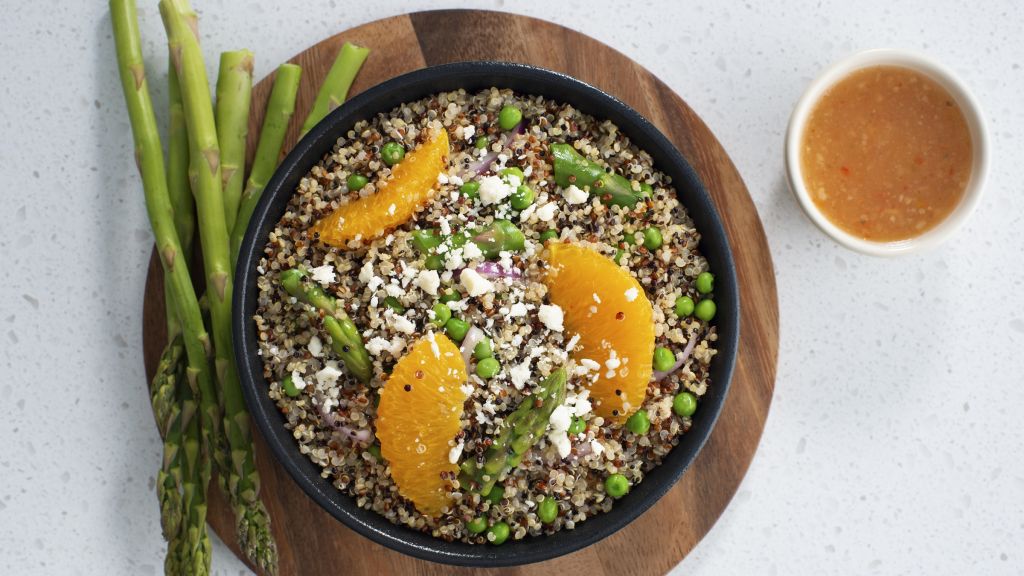 Entree
Continue your meal with a Curry Cauliflower Buddha and Rice Bowl seasoned to perfection with chickpeas, spinach, coconut milk and fragrant Success® Basmati Rice. Alternatively you can make a plant-based meatloaf, you can learn how to make a meatloaf vegan on our website.
Dessert
Finish off with a bite sized treat with these Aloha Quinoa Power Balls. Simply swap in agave nectar for the honey or whichever alternative you like best!
No matter what you choose for your evening, the perfect date night starts and ends with Success® Rice and Quinoa!