With a wide range of ingredients and cooking techniques, Asian cuisine is one of the most diverse and flavorful in the world. Whether you prefer spicy flavors or savory, Asian cuisine has something to offer for every taste bud.
Today we'll be taking a look at our favorite Asian-inspired recipes – you'll never need to reach for that takeout menu again!
But before we begin, let's go over what ingredients you should have on hand so you can make Asian-style meals whenever the craving strikes.
Must Have Ingredients for Asian Cuisine
Asian food gets its distinctive flavors from a variety of different ingredients. Here are some of the most important to have on hand:
Success® Rice
Noodles
Vegetables (carrots, celery, green onions, mushrooms, peppers, bok choy)
Meat (pork, beef)
Fish (shrimp)
Sauces and dressings (soy sauce, honey, hoisin sauce, fish sauce, sriracha)
Herbs and spices (cilantro, ginger, cinnamon)
Eggs
So now we have our ingredients ready, let's take a look at some recipes!
Asian Style Recipes
From simple snacks and salads to more complex rice dishes, there is no shortage of Asian recipes you can´t make with Success® Rice.
Asian Snacks and Salads
If you're craving something light, why not get started with a refreshing salad? Made with chow mein noodles and Success® Jasmine Rice, you can add some more citrus flavors to this dish by replacing some of your cooking water with orange juice.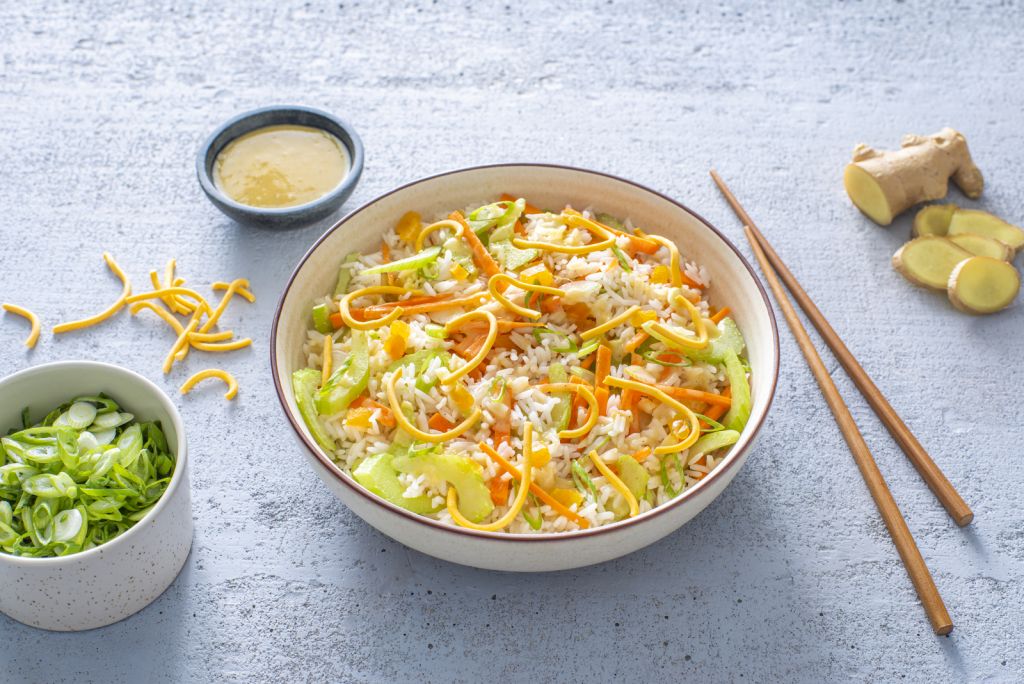 Next time you're feeling hungry between meals, check out these vegetarian Asian Rice Cups made with Success® Basmati Rice. If you have any on hand, feel free to add some toasted sesame seeds for added flavor. If you aren't following a vegetarian diet, try throwing in some extra protein like shrimp or pork to make these rice cups more filling.
Our Asian Chicken Salad is another must try, packed with flavor and ready in only 30 minutes or less, your taste buds are in for a real treat.
These Nam Khao rice balls made with fish sauce and green onions offer the perfect sweet yet savory snack to keep you going throughout the day. If you don't have any fish sauce in the pantry, try using soy sauce instead.
Spring roll lovers will enjoy these Vietnamese Fresh Spring Rolls which taste great when served with a side of peanut sauce. You can customize these spring rolls any way you like; so get creative! For example, if you don't have any mint in the fridge, substitute in some basil instead.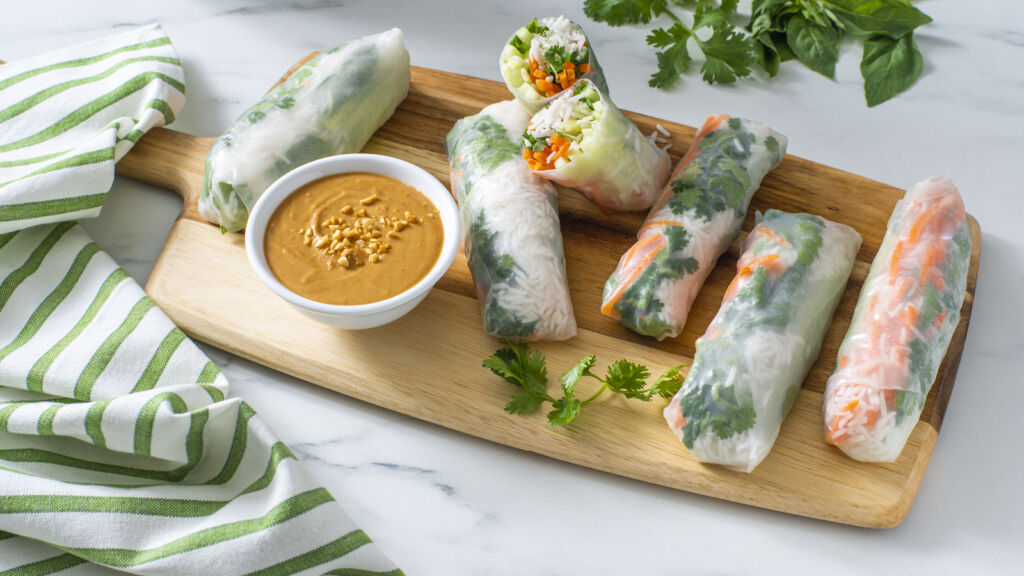 Asian Style Meat Dishes
For something a bit more filling which can be made with Success® Jasmine Rice, try this Asian-Style Steak With Mushrooms and Rice. This filling yet flavorful dish can be prepared in just 30 minutes, solving your mid-week meal woes.
Seafood
If you are looking for a seafood option our Aromatic Asian Style Fried Rice is filled with fresh shrimp, scallions, anchovy paste, bell peppers and more.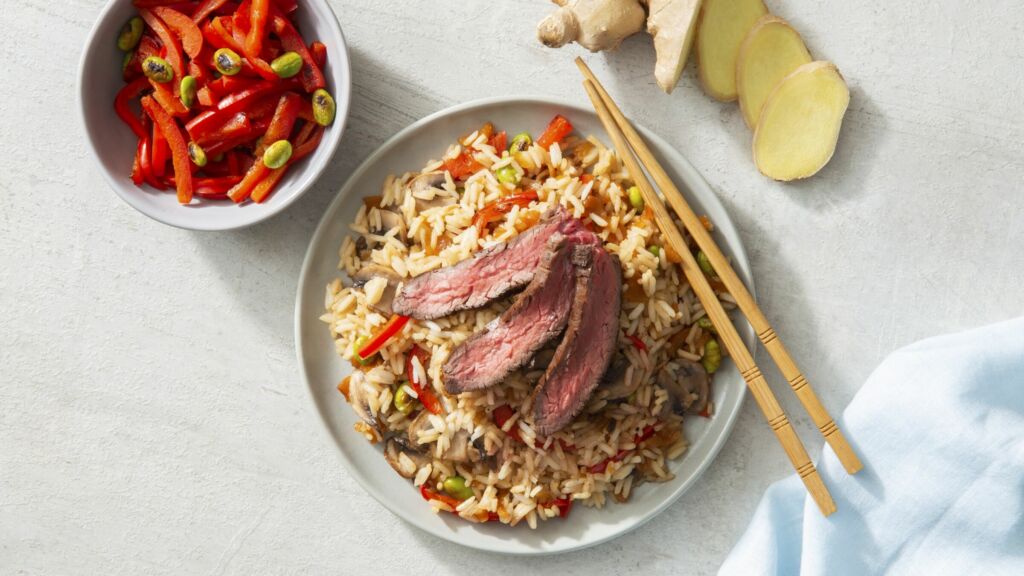 Put that air fryer to good use with these Air-Fryer Bang Bang Chicken Tenders With Rice made with sriracha. Feel free to garnish this dish with green onions for some extra flavor.
Stir Fry Dishes
Stir fries are a staple of Asian cuisine for good reason. They provide a simple way of combining an array of flavors into one simple dish. Simply take your favorite ingredients and toss them together in a wok or a large pan. If you're looking for a takeout-quality stir fry packed with Thai flavors, learn how to make this simple Shrimp Pad Thai With Jasmine Rice.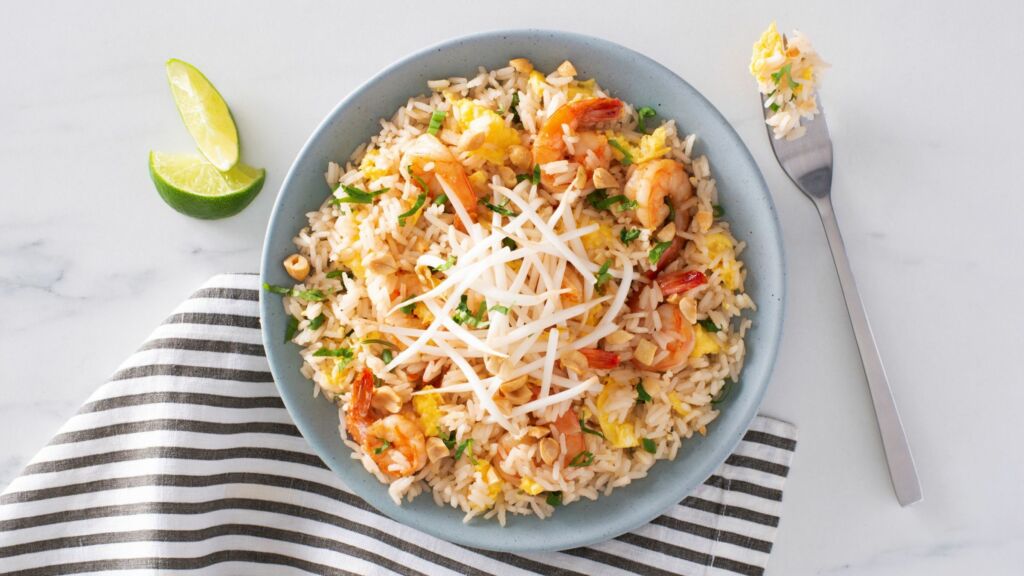 For another perfect weekday meal option, try out this vegetarian Asian Stir Fry recipe that's packed with plenty of veggies.
Asian-Style Rice Bowls
Introduce some tasty Asian-style toppings like soy sauce, sriracha and ginger to your rice bowls with this Vegetarian Pho Dinner Rice Bowl. If you prefer adding some savory protein, toss in some pork instead of the tofu.
For some Korean flavors, learn how to make this Kimchi Fried Rice Bowl with Fried Egg recipe. Loaded with sweet, sour and umami flavors, this delicious rice bowl only takes 25 minutes to prepare!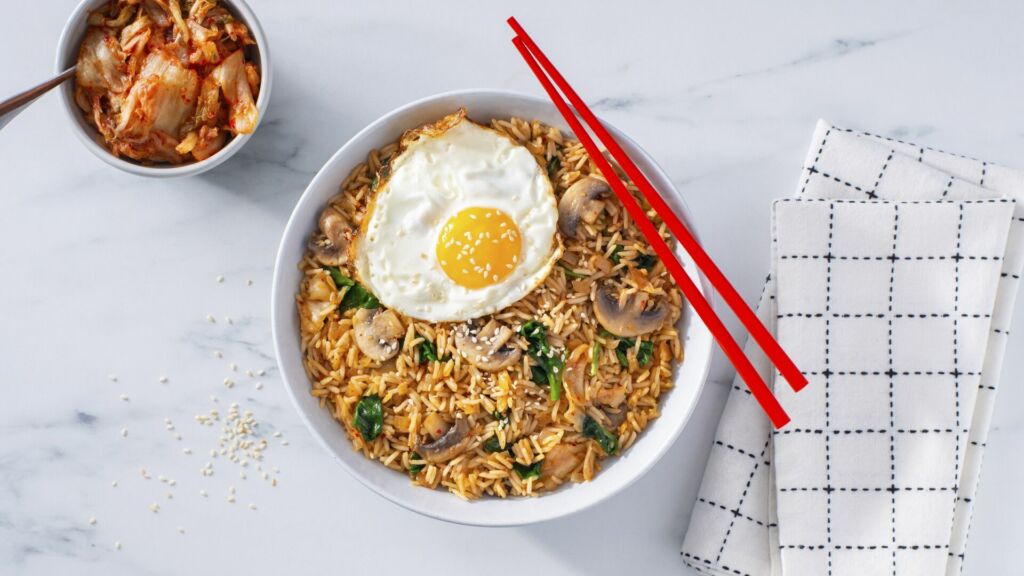 Tip: Add some butter to your skillet beforehand to get perfectly fried eggs.
For an Asian-style rice bowl that is loaded with ingredients like Szechuan peppers, peanuts, dried chili peppers and yuzu, try one of these Kung Pao Yuzu Cauliflower Bowls. If you like your meals with a bit of a kick, opt for chipotle peppers when making this recipe.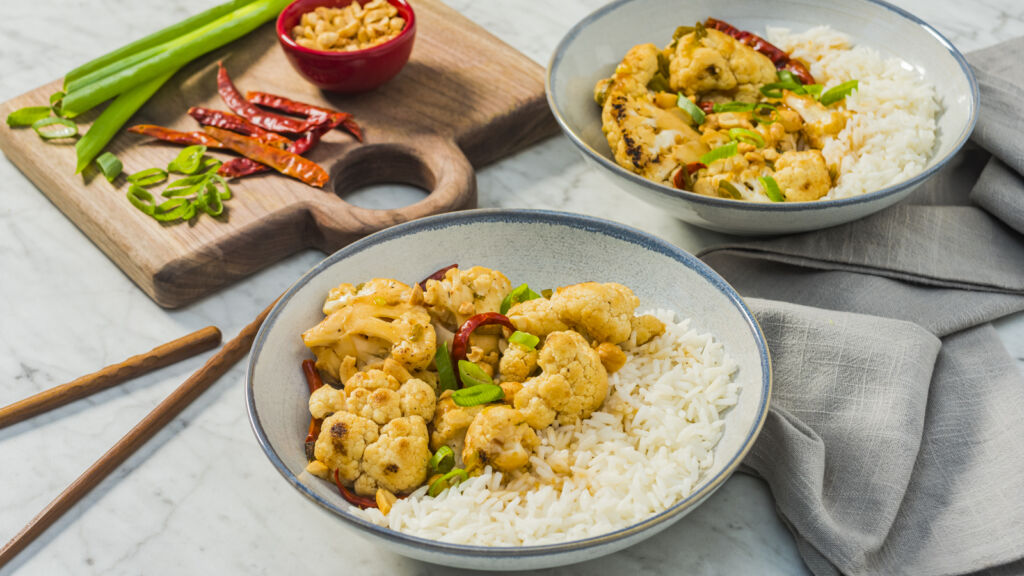 For even more delicious recipes from all over the world, stay tuned to Success® Rice.