Everybody loves spring. The days stay brighter for longer, the temperature rises, and the flowers start blooming. But did you know that, for home chefs, this beautiful time of year is also an opportunity to get creative in the kitchen? How? By adding flowers to your recipes!
We've all used herbs and spices to add extra flavors or aromas to a dish, but flowers can be used in a similar way. Their ability to add taste and improve overall presentation is often overlooked. That's why learning what flowers you can use, what qualities they bring, and which dishes they go with, gives you the chance to prepare something truly outstanding.
Using floral ingredients in recipes is not simply a new trend. It's something that's been done for centuries in various parts of the world. Their use includes both dry and fresh flowers, but they can also be used to make oils and syrups.
What Flowers Bring to Recipes
Flowers bring subtle flavors to dishes. These flavors can often be sweet and sometimes tangy. However, they are normally not so powerful as to overwhelm the main ingredients.
Apart from pairing well with a number of main courses, they're also a great accompaniment to desserts, adding not only extra taste but also attractive colors.
Many edible flowers are believed to have nutritional properties which is one of the reasons they have been consumed throughout history.
Which Flowers Can Be Used?
A lot of flowers can be used in recipes, but we're going to look at some popular options. These include: Linden Blossom, Yarrow, Geranium, Roselle, and Calendula.
Linden Blossom
As known as Tilla, Linden Blossom is a small flower with a soft and sweet aroma that is similar to honey. It's a great addition to desserts such as ice cream and cake, but can also be used in making syrups or even added to tea. It's said to have a calming effect that's good for helping one to feel less anxious and get a good night's sleep.
For a tasty and hearty dish to enjoy on a sunkissed spring evening, toss together a Quinoa Spring Flower Garden Salad with chopped pecans, raisins and vinaigrette along with fresh herbs, olives and linden blossom.
Geranium
Originating in Africa, geranium's popularity has helped it to spread across the globe. It has a strong scent that some would describe as citrusy. Geranium essential oil is believed to create a calming effect so it's a perfect treat to enjoy when you want to relax.
Its leaves and flowers can be mixed into a salad, added to a dressing, but also included in baked dishes. No matter what dessert you're craving, geraniums can make your dessert blossom:
Fruit: Blend fresh strawberries, banana, rose geranium syrup, vanilla, and honey with jasmine rice and ice for a refreshing treat!
Chocolate: For a creamy chocolate treat that's not too sweet, opt for our indulgent Chocolate Rose Geranium Quinoa Mousse, a tantalizing mix of cocoa powder, pitted dates, brewed coffee, almond butter, coconut milk, vanilla, whipped cream and more.
Roselle
Some call it roselle, others call it hibiscus sabdariffa, but all can agree on how pretty this flower looks. Originally from West Africa, roselle is a bright red flower that many describe as having a similar taste to cranberry. It's known to go well in jams and sauces, but also in jellies. In Mexico, it's a key ingredient in a drink known as Agua de Jamaica, a bright red herbal tea, owing its color to roselle.
You can use roselle in this Chamomile Infused Floral Jasmine Rice with Broiled Salmon and Asparagus, a dish with lemon juice and zest, fresh herbs and the floral ingredients of your choice. Aside from roselle, this recipe also works well with yarrow.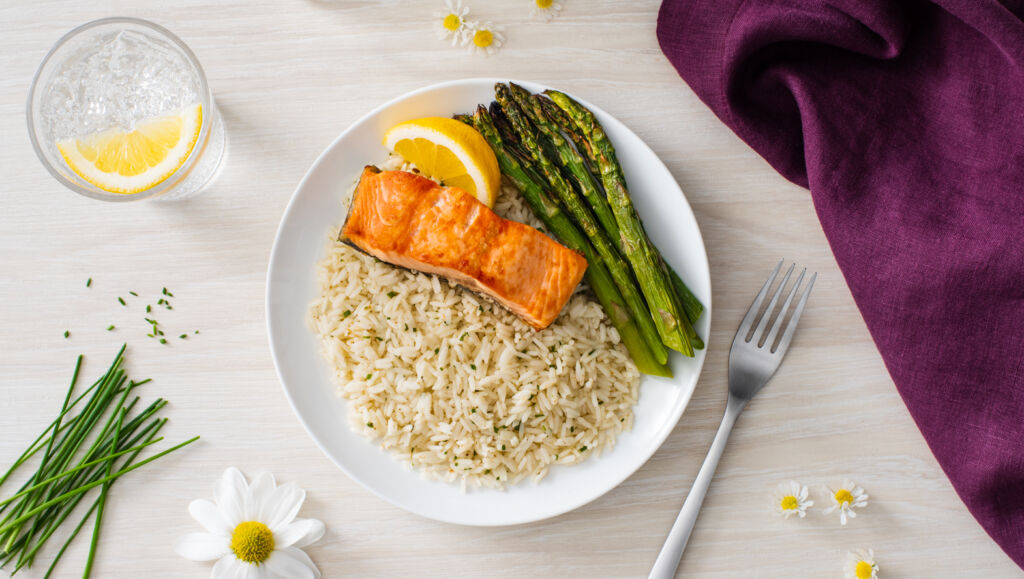 Yarrow
Yarrow, or Achillea Millefolium is a small flower that comes in a diverse range of beautiful colors, usually shades of red, white, or yellow. Mostly grown in North America and Europe, this slightly bitter tasting flower has a hint of spice, can be used in savory dishes, and pairs particularly well with white fish, but also with sauces and soups. You can get creative by adding some yarrow to this Baja Fish Taco Bowl for a yarrow and white fish pairing mixed with quinoa, yogurt and lime.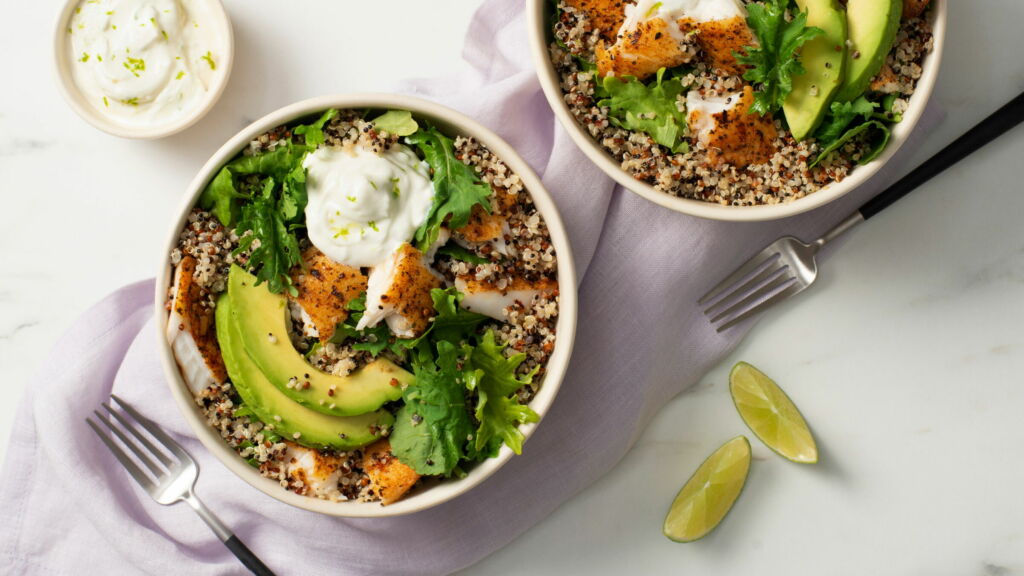 For plenty of savory meal options and recipe ideas, come and visit our kitchen.
Calendula
If you've heard of pot marigold, you've heard of calendula, because they happen to be the same thing! Calendula is known for its attractive color, an eye-catching bright fusion of yellow and orange, that tastes a little bitter on its own, but goes well with salads, soups and stews.
Like yarrow, there are plenty of soup recipes you can conjure up for calendula. This subtle tang of this flower pairs well with earthy flavors and hearty textures, which is why it can be used to add complexity to dishes such as this Red Lentil Sweet Potato Soup or this Hearty Chicken, Lentil and Rice Soup. Or for those interested in greener options, you can always opt for tossing calendula into one of our refreshing salads – those yellow petals will add a pop of flavor! Plus, the tangy, bitter notes will complete the sweet fruits and vegetables packed in this Greek Beet and Watermelon Rice Salad.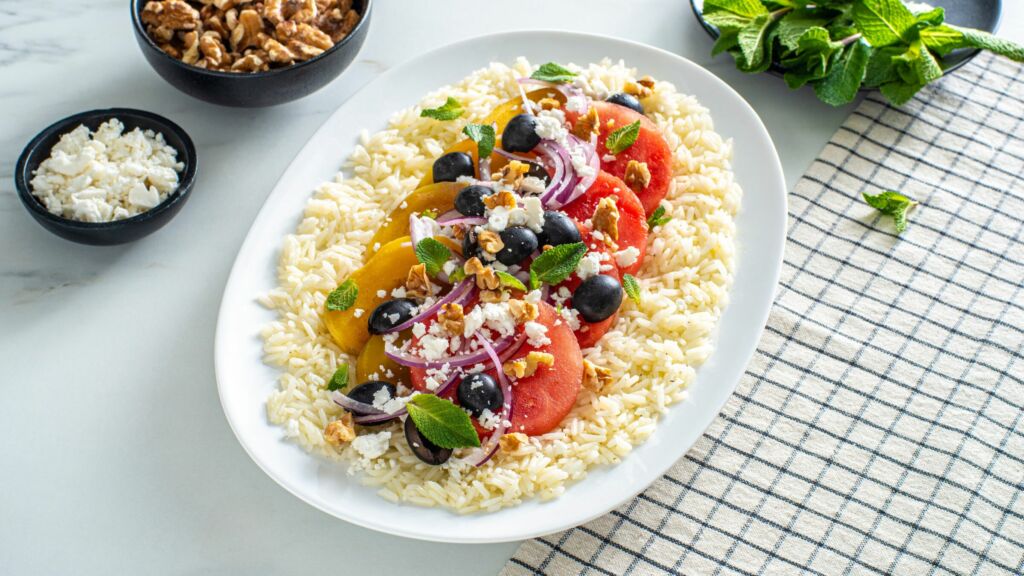 Rose Water
Rose water is a common ingredient used in Middle Eastern and Asian cuisine. In savory dishes, rose water curbs the potency of strong spices like saffron, while in sweet recipes it balances out the intensity of particularly sweet ingredients like honey. Taste how well rose water complements both cardamom and pistachios in this Coconut and Cardamom Rice Pudding. If you find yourself feeling especially relaxed, you're not alone: rose water is said to be quite calming!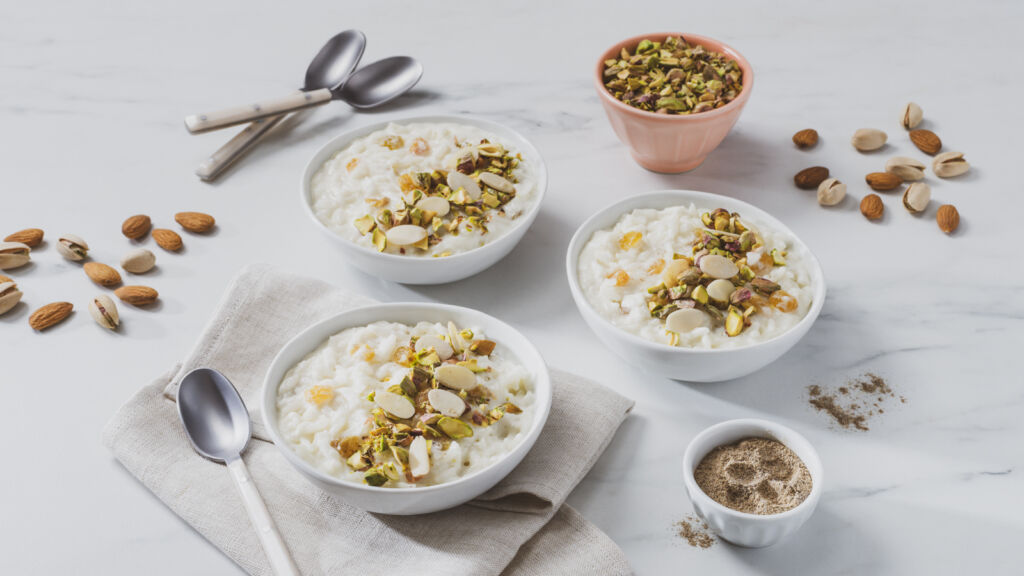 Apart from being fun and creative, floral ingredients make your meals more original. The key is knowing which edible flowers to select and what ingredients they go with. With Success® Rice, you'll find all the tips and tricks you need to get started!