There is no better time than the New Year to come together as a family and set some New Year's resolutions, get excited about new dishes and cuisines, teach the benefits of healthy breakfasts, experiment with veggie dishes and more. Success® Rice makes recipes that everyone will love and makes trying out unique ones so much fun.
Possible Resolutions and Recipe Ideas
Let's take a look at some Resolution ideas that could be a great idea for any family:
Start the Day with Healthy Breakfasts
Success® Rice has several breakfast recipes that will make you want to hop out of bed in the morning. Breakfast is important to fuel your body for the day and gives you the energy boost you need to get all the right gears going. Having a Resolution for your family to start out the day with a healthy breakfast is a fantastic way to begin the New Year. If you are wanting a warm and comforting breakfast, this Almond and Date Brown Rice Breakfast Porridge is an ideal choice. This brown rice porridge has almonds and is sweetened with fruit and dates.
If you are looking for a more savory option try the Ham Cheese and Zucchini Breakfast Cups. If you enjoy ham and cheddar scrambled egg omelets then these cups are like an all-in-one mini omelet on the go!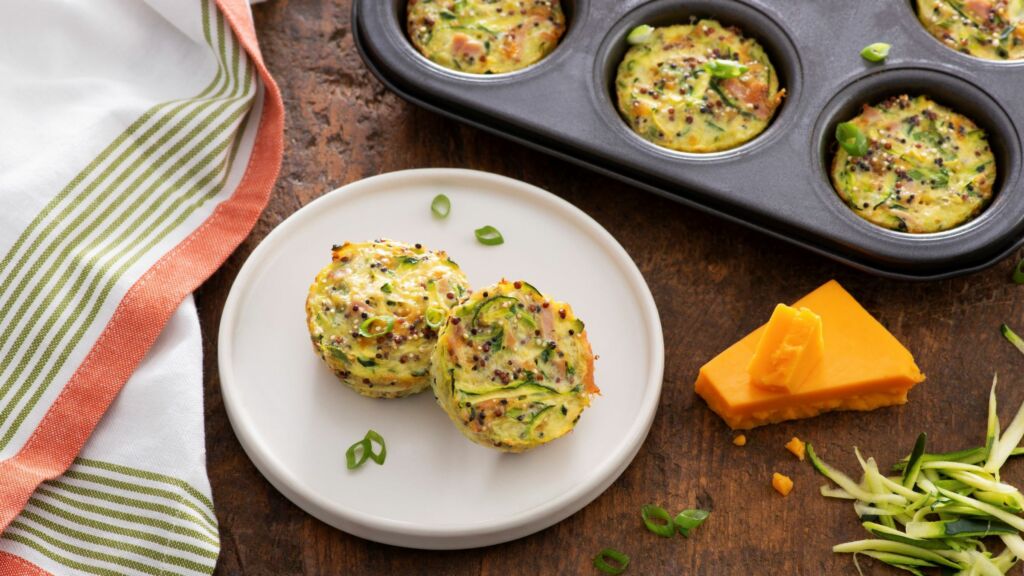 If breakfast bowls are your go-to then you are in luck. Success® Rice has delicious Apple Cinnamon Quinoa Breakfast Bowls. These bowls have taken oatmeal to a whole new level. It is quick and delicious made with apples and cranberries and topped with maple syrup it will soon become a family favorite.
Go Meat Free at Least Once a Week
Besides the health, financial, and environmental benefits, going meatless will help you to explore more plant-based options. Success® Rice can surely help you find some yummy vegetarian/vegan recipes that you are bound to love. This velvety Baked Pumpkin Sage Risotto is filled with fall festive colors and flavors. No one can resist the buttery, broth-infused Success® White Rice, tender caramelized pumpkin, or freshly-grated Parmesan.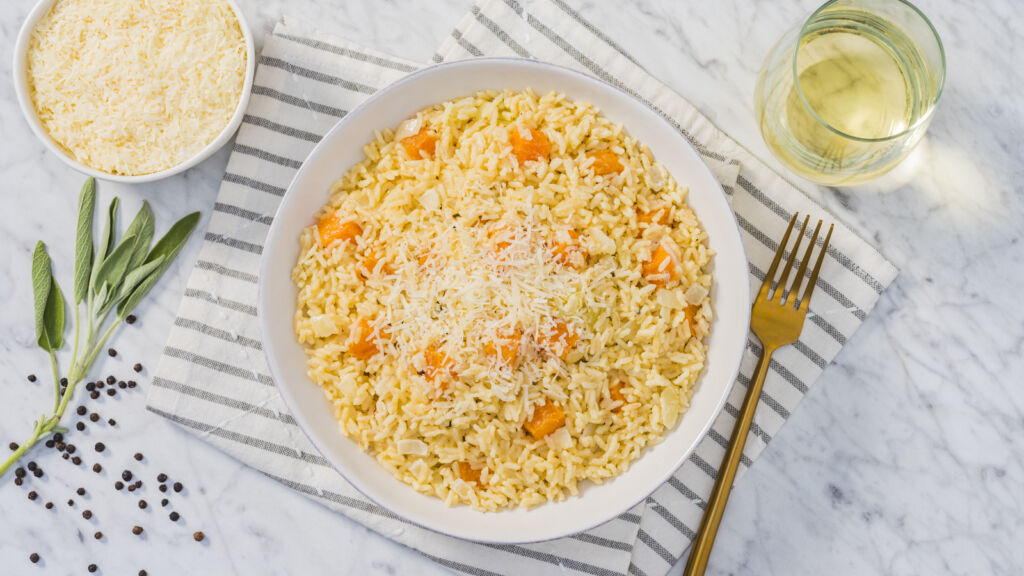 If you are looking for a quick and easy one-pot meal this One-Pot Greek Eggplant with Rice Bowl will hit the spot. Fresh vegetables, aromatic herbs, and hints of citrus are just a small glimpse into the world of Greek cuisine.
If you are craving tacos with a twist, these Baked Vegetarian Taquitos will not let you down. Made with pumpkin purée, the flavors are out of this world.
Make a Weekly Theme Night
Who doesn't love a theme? Whether young or old, a theme always adds that little extra oomph to any occasion. Feeling like Italian, Mexican or Spanish? Start out the new year by choosing recipes from specific countries and maybe even wearing a small accessory to the dinner table. Heading straight to Italy you can make the Cheesy Italian Leftover Rice Bake which is a great recipe to use up all of those refrigerator leftovers. Prepared with Ricotta and Pesto, this is a delicious choice the whole family will love.
Heading now to Mexico with Salsa Verde Chicken and Rice Walking Tacos these walking tacos are a fun spin off of any traditional taco recipe. Eating out of a mason jar is fun for every age! With rotisserie chicken, guacamole and salsa verde, these tacos are a snap to prepare for any meal.
Now headed to Spain, your family will want to try the Spanish classic dish of Paella Fried Rice. This recipe is actually a spin off of the classic dish with Asian and Spanish flavors and is filled with an array of spices that make the dish perfection.
Meal Discovery Night
This can be a night to take a chance and try out all of the recipes that you have always wanted to try but never had the opportunity. Each week you can take turns and a different family member can choose which recipe they would like to try. Mom's choice is sure to be the: Cumin Rubbed Grilled Pork Tenderloin with Orange Cinnamon Rice Pilaf. This rubbed grilled pork tenderloin with orange cinnamon rice pilaf is made with a complex mix of flavors that will confirm her choice.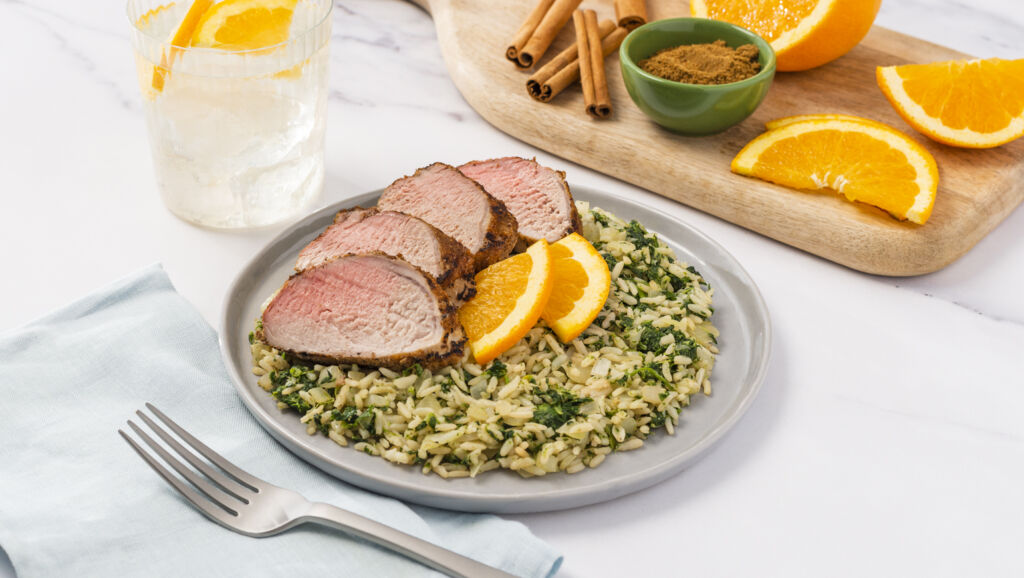 Add more Fish to Your Diet
Fish are loaded with important nutrients and the many other benefits are endless. Why not add more recipes that include fish to the family meal plan? Salmon is a delicious option as it tends to be very mild. Try the Honey-Ginger Baked Salmon with Jasmine Rice. This perfectly marinated baked salmon and rice dish is a nice way to ease into the 'fish game' if your family is not used to eating it that much. The flavor is out of this world and the recipe is ready in only 30 minutes.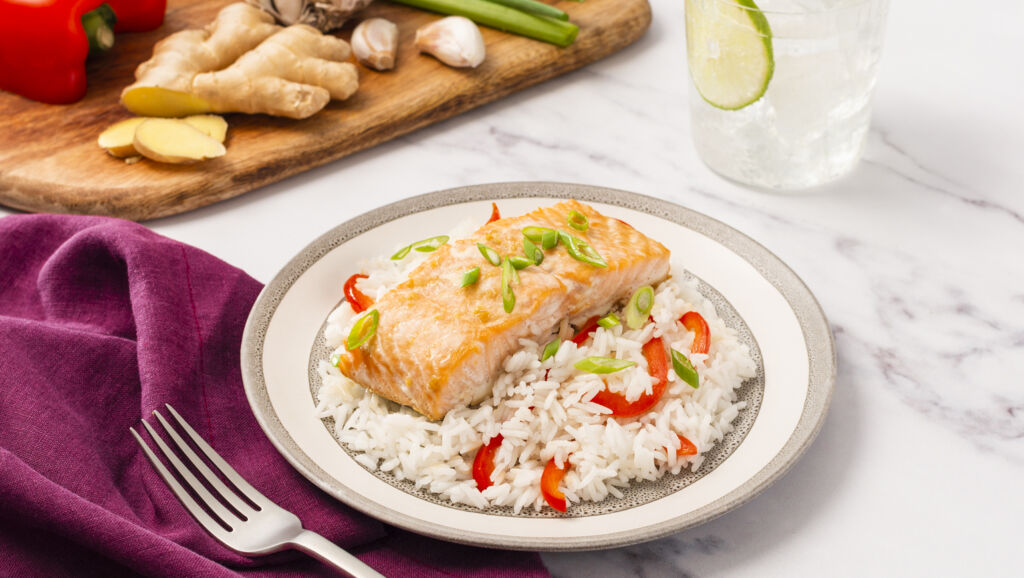 Or another salmon option is the Quinoa Edamame Power Bowl with Salmon. This power bowl is Asian inspired and loaded with salmon and crunchy veggies. This meal is guaranteed to fill you up and leave you feeling satisfied.
You could also try the Salmon Rice Bowl with Turmeric Yogurt Drizzle. This yummy rice bowl is full of Middle Eastern spices for a flavorful meal that the whole family will enjoy.
Hopefully these ideas leave you feeling inspired and you will fall in love with food all over again.